Hosted Services
We offer a complete range of hosted services
Hosted services to suit your business needs
The cloud doesn't need to be an all or nothing scenario.  In addition to our mainstream enterprise cloud, we provide a number of hosted (cloud) services which can be utilised independently of one another.  These services, which are designed to address specific business needs, can be used with on premise systems as well as with hybrid solutions.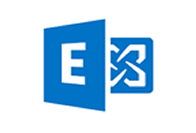 Microsoft Exchange Email
Email is a critical business service replied upon throughout the world to communicate with customers, suppliers and internally with co-workers. We offer our clients managed hosted email utilising the latest version of Microsoft Exchange Server, which is the leading business email platform, to ensure your team have access to a powerful, flexible and reliable email solution wherever they are.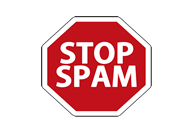 Email Anti-virus & Spam
Email based attacks such as phishing and malicious attachments pose a significant threat in the modern business World as well as SPAM which is a nuisance and wastes time.  We offer several different services, depending on need and budget, which will protect your business and ensure SPAM email is removed before delivery to your users.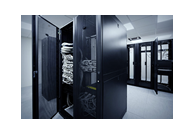 Server Co-location
If you already own servers but wish to locate them within our highly available and resilient datacentres we can provide co-location space in which they can run.  In addition to basic co-location services we can also provide a range of management services including monitoring, on-going maintenance and "remote hands".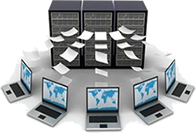 Cloud Backup
Using our cloud backup service not only ensures your critical business data is always stored off-site but also reduces the administration overhead as it is monitored and maintained by ourselves.  We offer several different solutions which vary in both sophistication and cost depending on your needs.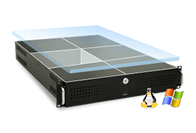 Virtual Private Servers
We can implement single or multiple virtual private servers to meet the needs of our clients to deliver the services they require.  Whether you need to host a dedicated web platform or a specialist 3rd party application we can accommodate your requirements on our enterprise cloud platform.